From March 20 to March 23, the largest in Ukraine international construction exhibition Inter Build Expo 2018 was held in Kiev. The total area was 25,000 square meters, and more than 500 companies from 9 countries took a part in it. The exhibition has become a meeting place for leading construction professionals. Within the framework of the program of events, scientific and practical conferences and an international laboratory of architecture were held.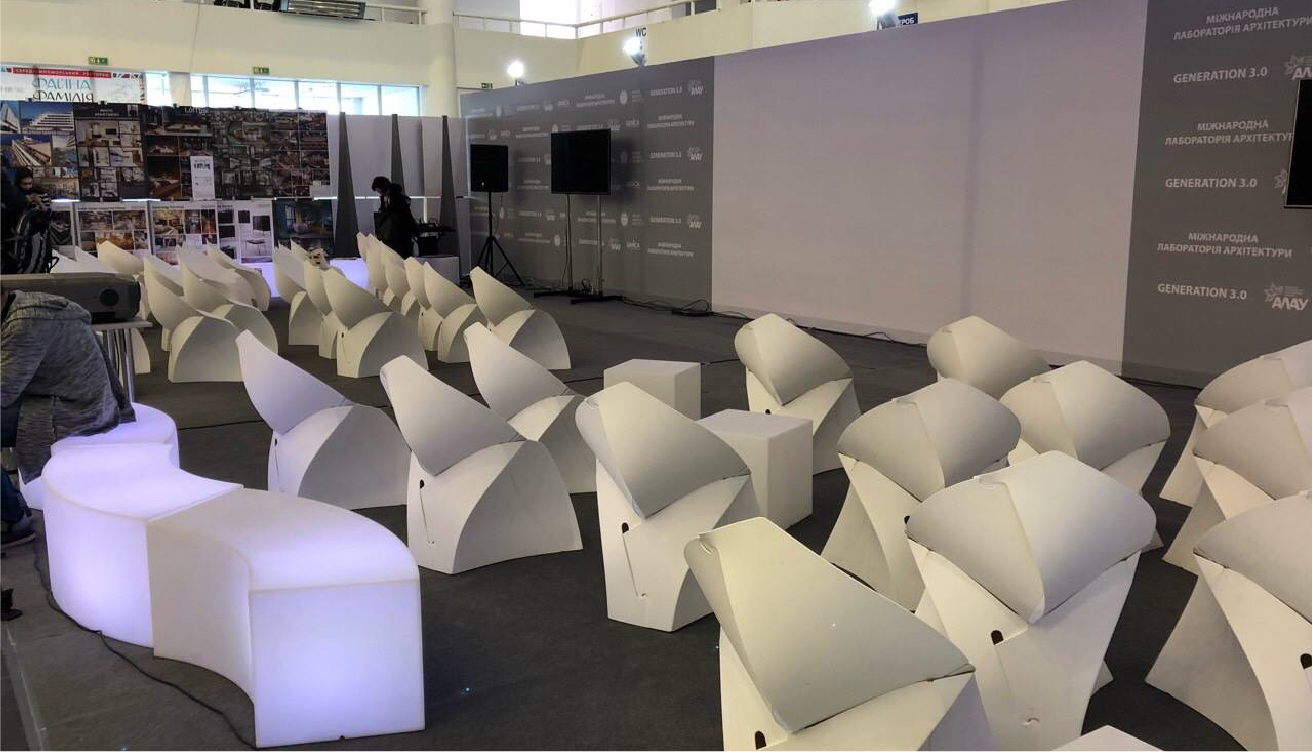 At the exhibition, we presented a new service - development of Virtual Reality. VR is not only games, it is an auxiliary tool in the presentation of an object that has not yet been realized, attracting investors and increasing sales efficiency. With the help of a helmet and controllers, the client can walk through the future residential complex, apartment, shopping or office center. So we provided an opportunity for visitors to dive into a virtual apartment, evaluate the layout and design of the premises, enjoy the real view from the window and from the terrace (photos taken by a quadcopter and moved to VR). In order to make the tour of the apartment even more interesting, it was possible to interact with interactive objects: turn on the water in the faucet, switch channels on the TV, rearrange the dishes, change the texture of the furniture and so on. Everyone who experienced Virtual Reality received a lot of positive emotions and was delighted.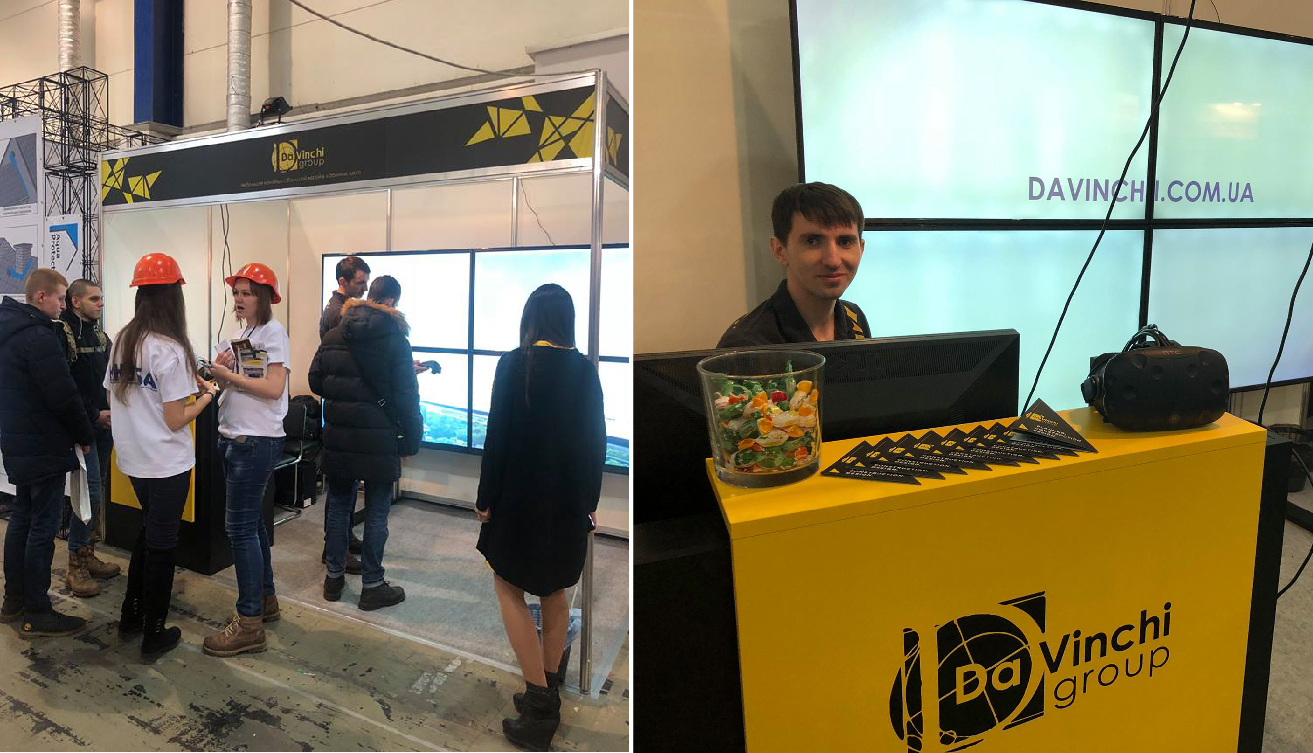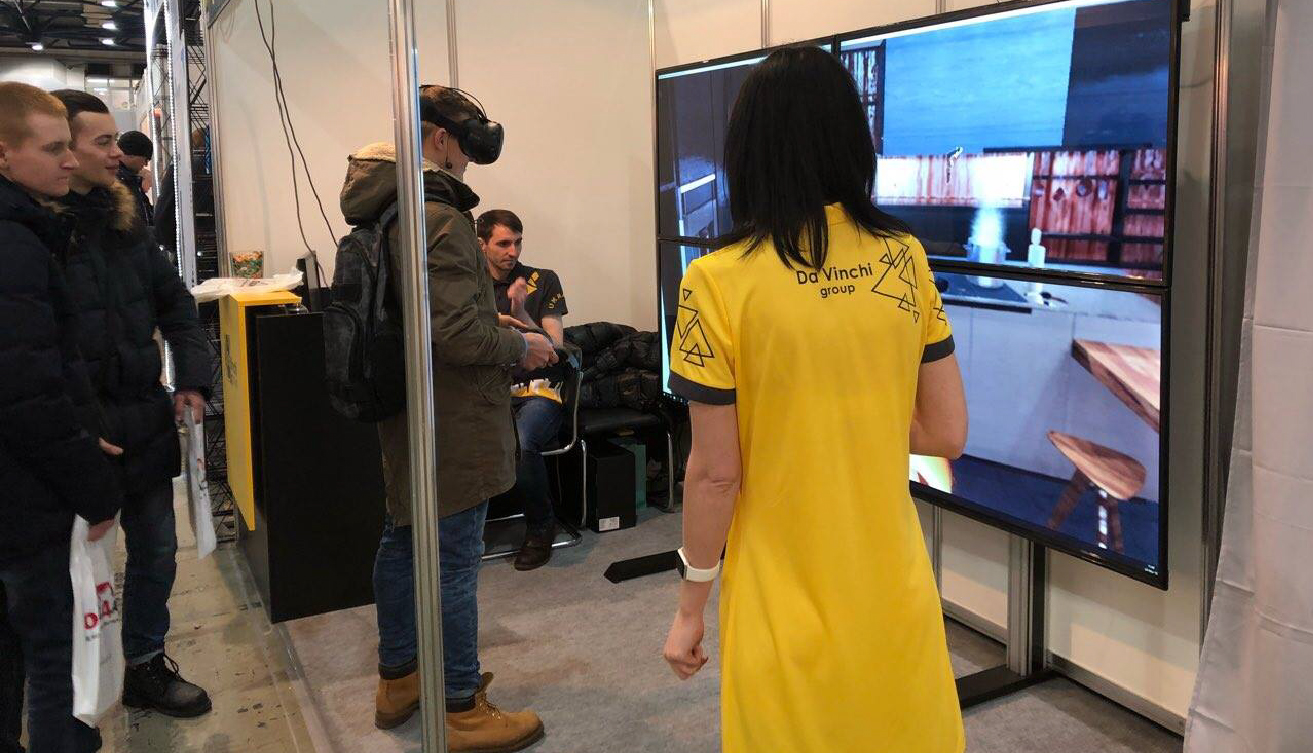 We are pleased that our team "Da Vinchi Group" became a part of a large-scale exhibition in the construction industry.